Installing IOS58
Requires Homebrew! Main Guide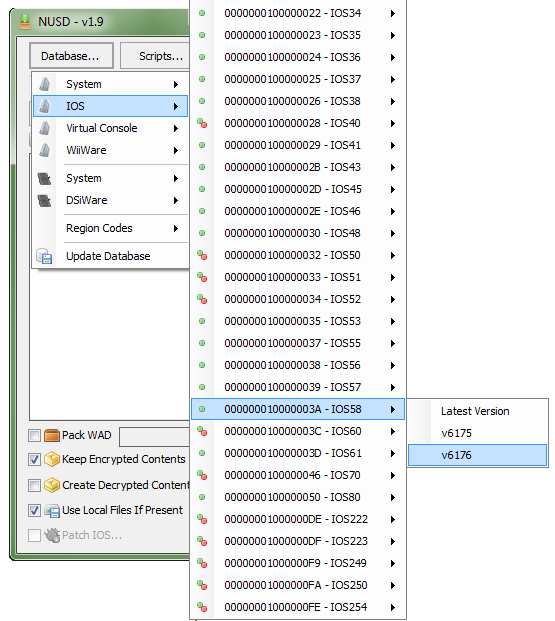 NUS Downloader is a Windows program which you can use to download official IOSs from Nintendo. you can download it from Wiibrew.
Open NUSDownloader and select IOS58 from the database (see image). Make sure "Pack WAD" is checked. Uncheck "Keep Encrypted Contents" and hit "Start NUS Download!.
The downloaded .wad will be located in titles/000000010000003A/6176/ in your NUS Downloader directory. Copy the wad into the root of your SD card without renaming it.
Download WiiMod from GBAtemp and place the app into your apps folder. Put the SD card back into your Wii and open the homebrew channel.
---